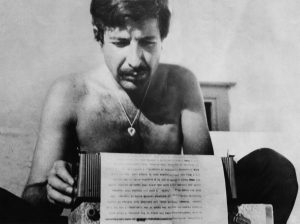 I listen to music when I write. It helps set my mood and puts me in the place I need to be with the characters. Who by Water was influenced by a copious amount of Leonard Cohen, both back catalogue and his last release You Want It Darker. At some point, I imagined myself mailing a copy of the book off to him, but, of course, that won't happen now.
Most of the first book was written and edited in 2016, better known as The Year of the Suck. For me the albums of 2016 that sum up the year best are the previously mentioned Cohen release, David Bowie's Black Star, Nick Cave's Skeleton Tree, and Beyoncé's Lemonade. I think there are traces of them all in the work. Whether it's overt or not is another story.
I've put together a couple playlists for Who by Water. I don't know that I necessarily recommend you listen while you read. Each song takes me back to a place in the book and in the lives of the characters and maybe these will work that way for you, too. Let me know.
They are a little different based on what was available on the platform and just to mix it up a bit.
Tracks include:
"Bring It On" – Nick Cave and the Bad Seeds
"Rebel Girl" – Bikini Kill
"Wanderlust King" – Gogol Bordello
and more.
On iTunes: Who by Water soundtrack
Spotify: Who by Water Voices of the Dead: Book One
On YouTube: Who by Water soundtrack